We are a Japan based company for exporting Japanese
used cars/vehicles to all over the world.
As a Japanese used car exporter, we export all types
of japanese reconditioned cars, and car parts.
We can deal with all the major makes of Japanese RHD
(right hand drive) cars like Toyota, Honda, Nissan,
Mitsubishi, Mazda, Subaru, Isuzu, Suzuki, and Daihatsu
with a vast selection of models, as well as foreign
cars made for Japanese market.
Buying used cars online from Japan is a challenging
task and we make it simpler for you
our Factory and Auto Auction stock yard
-----------------------------------------------
JAPANESE USED CAR AGENT
KAMIKAZE DRIVE JAPAN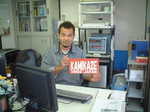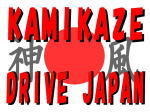 OFFICE : 1984-7, Shimoterao, Chigasaki-city,
Kanagawa-pref, Japan, 253-0081
TEL No : 81-80-3024-6729
FAX No : 81-467-73-4500
E-mail : info@kamikaze-drive.com
The Kanagawa Public Safety Commission No.451920000596
Main work : Vehicle Exports and Domestic Car Sales
Work time : 12:00 to 22:00 at Japan local time
Bank Information
The Bank of Tokyo-Mitsubishi UFJ, Ltd.
Chigasaki Branch
Address : 9-3,Shin-eicho,Chigasaki-city,
Kanagawa-pref, Japan, 253-0044
TEL No : +81-467-85-2531
Swift code : BOTKJPJT
Branch number: 261
Accunt number: 1586906
Accunt name : Kamikaze Drive Kishida Tetsuya