Click to enter USS Auto Auction!
or input URL "
http://bzl.cis6200.jp/e/index.asp
"
Input ID :

J01640
USS is the biggest Auto Auction Company Group in Japan.
The company information movie can be seen with the following link.
USS Company Profile
(300KB)
(
Windows Media Player
is required to view the video clip on this site.)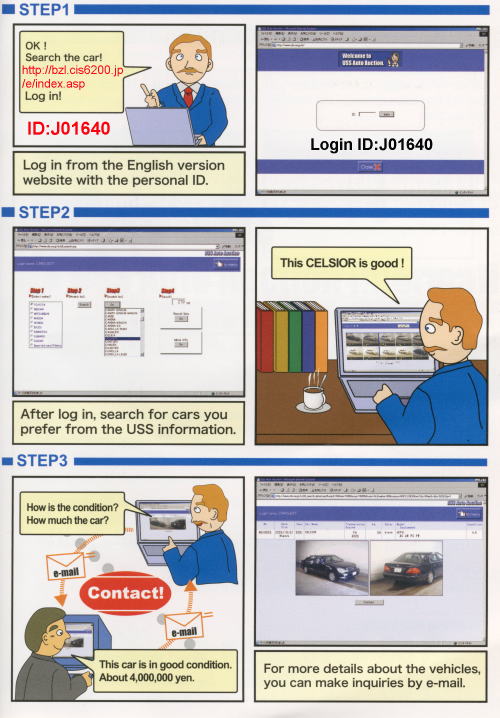 If wanting to know the more detail, condition, quotation price and so on,
click to "Contact" button for access to us.
You should not hesitate.
You ask us casually.
Note!


When you inquire of us, be always have to specified "No.", "Date" and "Site".
When there is not an entry in E-mail, we shoulder without being able to answer.
You must be specified your name and the country which you live in, too.
As for us, the asking from you is pleasant.
We will show such an image to you.
click to expands
The condition of the car has been written in detail at the sheet.
You will be able to do sure car purchase.

Click to access USS Auto Auction!
Input ID :

J01640