1. Click image to enter GAO! Auction site.
or input URL "
https://dn.e-gauc.com/english/01/02/010201.asp
"
2. Input ID :
V23175
3. Choose the category which you like.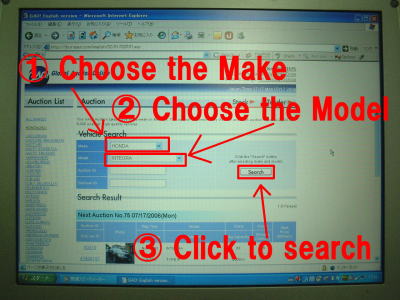 4. choose the car which you want.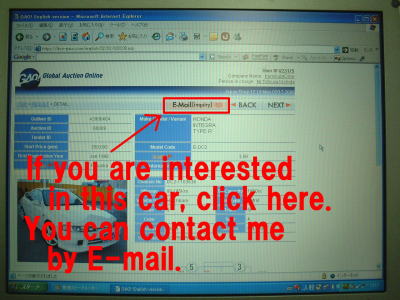 5.The details of the car are displayed.
You will be able to know the condition of the car.
If wanting to know the quotation price and so on, you inquire by E-mail.
You should not hesitate.
You ask us casually.
Click to access GAO! Auction